Podcast: Play in new window | Download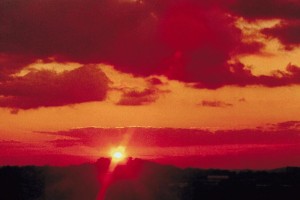 I always find it interesting that regardless of how tired i can be, sometimes the minute my head hits the pillow my mind springs into action. Does that sound familiar? Or there are the times when I think I've had a full night's sleep only to look at the clock and see I've slept only an hour. This used to cause me such stress and aggravation — my cherished sleep denied to me — then I realized that moving into deep meditation can provide almost the same amount of rest as sleep. Remember we can't necessarily change our situation but we can change the way we deal with it. Now the nights I have trouble sleeping I don't complain. Instead I slip into a deep meditative state and enjoy the quiet that surrounds me. Best if all I don't wake up feeling groggy and unhappy any more.
You can listen to this meditation as often as you like, but to really begin to move into a deep meditative state it's best to use the concepts of this meditation and do it on your own.
Thank you Peter Rainbird for your beautiful music that accompanies this mediation.